Commercial Cleaning Services Boroondara
Commercial Cleaning Services Boroondara
Commercial Cleaning Services Boroondara
Commercial Cleaning Services Boroondara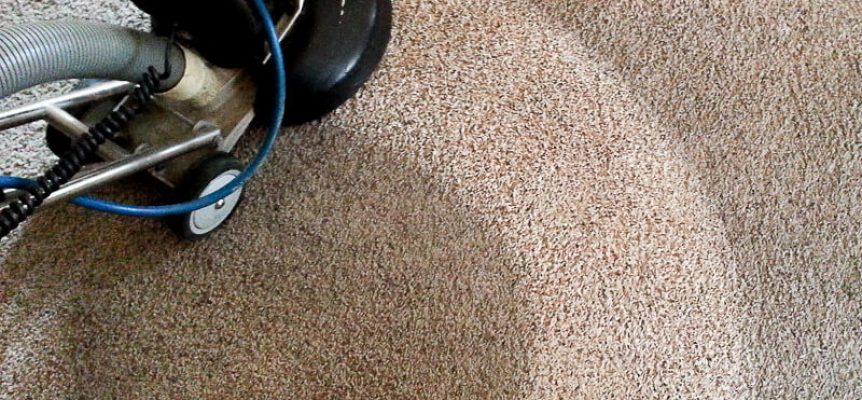 For your Commercial Cleaning Services Boroondara and surrounding areas, we can offer local expertise to cater for your business needs.
Diamond Steam Cleaning provides commercial steam cleaning services to ensure that your commercial site is kept presentable and attractive.
We steam clean for commercial buildings, offices, retail stores, restaurants etc. Our specialties include: stain removal, maintenance, and steam cleaning of carpets, rugs, leather, curtains, blinds and upholstery.
The team at Diamond Steam Cleaning provides a bespoke quality service with attention to individual contracts in both Public and Private sector organizations.
Commercial Carpets
Focusing on carpeting alone, office carpets carry extremely high foot traffic. In addition to the hidden dust, allergens and bacteria they carry, over time they can look distressed, grimy and malodorous. This can have a negative impact on your brand reputation for your valuable business.
Soiled carpets not only look unsightly but can reduce the overall aesthetic appearance of the workplace, thereby reducing employee productivity.
Diamond Steam Cleaning is a company that provides cleaning services to businesses, organizations, and institutions. These cleaning services are essential for maintaining a clean and healthy work environment, ensuring the well-being of employees, and creating a positive impression on clients and visitors.
Here are some key aspects of Commercial Cleaning Services Boroondara offered by Diamond Steam Cleaning.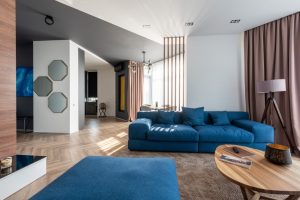 Types of Commercial Cleaning Services Boroondara:
Specialized Cleaning: Services for specific industries, such as medical facilities, schools, industrial settings, and more.
Frequency of Cleaning: Commercial cleaning services can be scheduled daily, weekly, bi-weekly, or on a customized basis depending on the client's needs.
Customization: Diamond Steam Cleaning Company can tailor their services to meet the specific requirements of each client, including the size of the facility, the type of cleaning needed, and any unique considerations when it comes about best cleaning services in Boroondara.
Cleaning Staff: Diamond Steam Cleaning Company employs trained and experienced cleaning staff who use industry-standard equipment, tools, and cleaning agents to perform their duties effectively.
Green Cleaning: Diamond Steam Cleaning Company offers eco-friendly or green cleaning options, using environmentally friendly cleaning products and practices.
Safety and Compliance: Diamond Steam Cleaning Company offers Commercial cleaning services that must adhere to safety standards and regulations, especially when cleaning in sensitive environments like healthcare facilities.
Insurance and Liability: Diamond Steam Cleaning Company carry insurance to protect themselves and their clients in case of accidents or damages during cleaning operations.
Cost: The cost of commercial cleaning services varies depending on factors such as the size of the facility, the scope of work, and the frequency of cleaning. Diamond Steam Cleaning offers the best commercial cleaning services Boroondara at competitive prices.
Benefits: Hiring Diamond Steam Cleaning commercial cleaning services offers several advantages, including a clean and hygienic workspace, increased employee productivity, improved air quality, and the convenience of outsourcing cleaning tasks.
Emergency Cleaning: If you are seeking to hire us for emergency or on-call cleaning services for situations like spills, accidents, or post-event cleanup, ring us now for the best commercial cleaning services Boroondara at competitive prices
Why should you hire professional Commercial Cleaning Services Boroondara?
Hiring a professional commercial cleaning service offers several benefits for businesses and organizations. Here are some compelling reasons to hire Diamond Steam Cleaning:
Expertise and Training: Diamond Steam Cleaning have trained and experienced staff who know how to effectively clean and maintain commercial spaces. They are knowledgeable about various cleaning techniques, equipment, and products to achieve the best results.
Consistency: Diamond Steam Cleaning provides consistent cleaning schedules, ensuring that your workplace remains clean and well-maintained on a regular basis. This consistency helps create a positive and professional image for your business.
Time and Cost Savings: Outsourcing cleaning tasks to professionals allows your employees to focus on their core responsibilities, increasing overall productivity. It can also be cost-effective since you don't have to invest in cleaning equipment, and supplies, or hire and manage in-house cleaning staff.
Customization: Professional cleaning services can tailor their cleaning plans to meet your specific needs. Whether you require daily, weekly, or monthly cleaning, or have unique cleaning requirements, we can accommodate your preferences.
High-Quality Cleaning: Diamond Steam Cleaning uses industrial-grade equipment and high-quality cleaning products to deliver superior results. We can tackle tough stains, deep-clean carpets, and ensure a thorough and hygienic cleaning.
Health and Safety: Maintaining a clean and hygienic workspace is crucial for the health and well-being of your employees and visitors. Diamond Steam Cleaning services follow industry best practices to prevent the spread of germs and bacteria, contributing to a healthier environment.
Improved Indoor Air Quality: Proper cleaning includes dusting, vacuuming, and air purification, which can significantly improve indoor air quality. This can lead to fewer respiratory issues and allergies among employees.
Professional Image: A clean and well-maintained workplace creates a positive first impression for clients, customers, and visitors. It reflects professionalism and attention to detail, which can boost your company's reputation, so why wait hire today Diamond Steam Cleaning for any sort of commercial cleaning services Boroondara.
Compliance and Safety: Commercial cleaning services Boroondara, are offered by Diamond Steam Cleaning and we are typically well-versed in industry regulations and safety standards. We can ensure that your facility complies with health and safety requirements, reducing the risk of accidents or liabilities.
Emergency Response: In the event of spills, accidents, or unexpected messes, professional cleaning services often offer emergency response and cleanup services, ensuring that issues are promptly addressed.
Eco-Friendly Options: Commercial cleaning services Boroondara, now offer environmentally friendly or green cleaning options, which can align with your company's sustainability goals and reduce your environmental footprint.
Peace of Mind: Knowing that your workplace is in the hands of Diamond Steam Cleaning professionals and we provide peace of mind. You can trust that the cleaning tasks will be completed efficiently and effectively, allowing you to focus on your business operations.
Overall, hiring Diamond Steam cleaning commercial services can lead to a cleaner, healthier, and more productive work environment while allowing you to concentrate on your core business activities. It's an investment in the well-being of your employees and the reputation of your business.
The team at Diamond Steam Cleaning are here to help in providing deep carpet cleaning to your carpets to give them a pristine, fresh appearance.
Prior to the steam cleaning process our certified technician will perform a thorough inspection of the targeted areas. Our thorough knowledge of textiles and cleaning methods affords our team the ability and confidence to provide a premium services.
First impressions last, so it is important to invest in your business assets.
Call us on 0426 105 106 for an obligation free quote today.