Stain Removal
Pet Stain Removal Melbourne
Stain Removal Melbourne, Stain removal is part of the specialised service we offer. Diamond Steam Cleaning are the experts in stain removal and experienced in removing all types of spots, marks and blemishes.
We recommend you deal with any new stains as soon as possible. While some minor stains you can tackle alone with a bit of soap and water, most stains are too stubborn and require professional treatment. For spots on your upholstery, carpet or rugs, curtains, ottomans, to name a few, do not panic, just call the stain professionals, Diamond Steam Cleaning.
Do not be fooled by cheap do-it-yourself stain removal options, as many of these products contain bleach which may discolour your textiles. We have the equipment, knowledge and products to deal with the most obstinate stains.
Our solid experience shows great results and customer satisfaction in the field of stain removal. This is a very delicate and refined process and requires in depth knowledge of textiles and the correct combination of treatment options.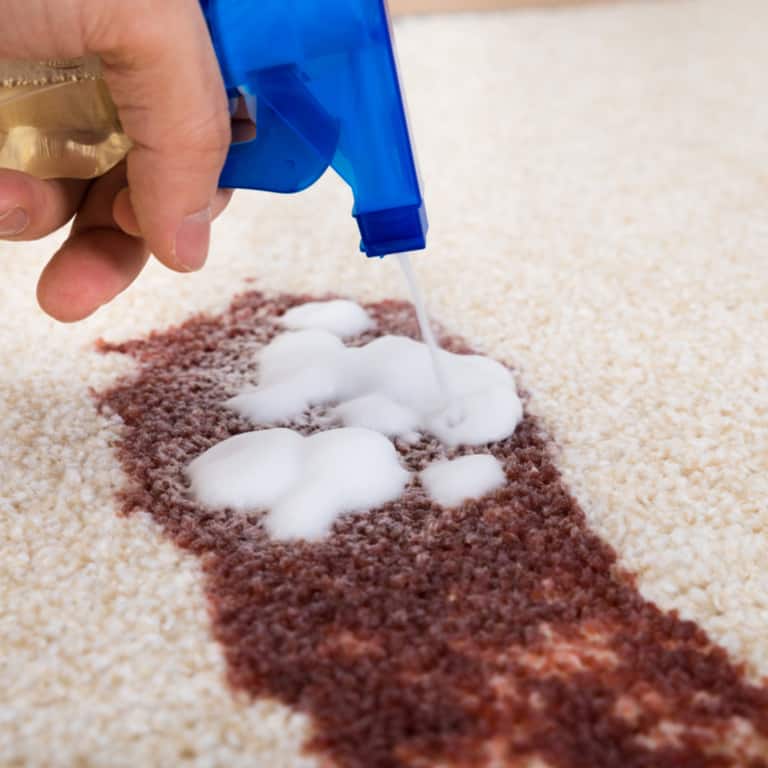 Our professional stain removal treatments can remove marks such as:
Pet urine
Oil
Red wine
Food stains
Soft drinks and cordials
Cosmetic products
Chewing gum
Household liquids
Paint & ink; to name a few
Our technicians will assess the type of stain you have and assign the appropriate techniques combined with the right chemical, in order to lift stubborn grime and stains from your carpets and other furnishings.
We are equipped with over 40 different chemicals and the expert know-how to ensure that we match the type of stain to the affected textile. All of our solutions and products are of the highest European quality. They are environmentally friendly and completely non-toxic.
Please call our Diamond Steam Cleaning team today on 0426 105 106 to discuss how we can help.