Fabric Protection Scotchgard
Fabric Protection Scotchgard
Fabric Protection Scotchgard
Fabric Protection (Scotchgard)
Diamond Steam Cleaning also offers fabric protection (Scotchgard). Scotchgarding is a special fabric protection treatment that is applied to upholstered furniture, carpets & rugs, curtains, automotive upholstery and more, after they have been steam cleaned. Scotchgarding locks in our expert treatment and helps prevent stains.
Our scotchgarding treatment does come at an extra cost, but it is worthwhile as it prolongs your next steam cleaning service.
Scotchgard is a high grade professional fabric protector incorporating fluoropolymer and a special stain block stabiliser which helps prevent soiling and staining. Our Scotchgard application is suitable for use on most carpets and textiles, subject to proper pre-testing and careful assessment from our expert team.
Scotchgard provides a protective shield that surrounds each fibre and protects it from water and oil-based stains. The Scotchgard formula prevents stains and dirt from penetrating carpet and fabric fibers, to a greater extent than non-treatment.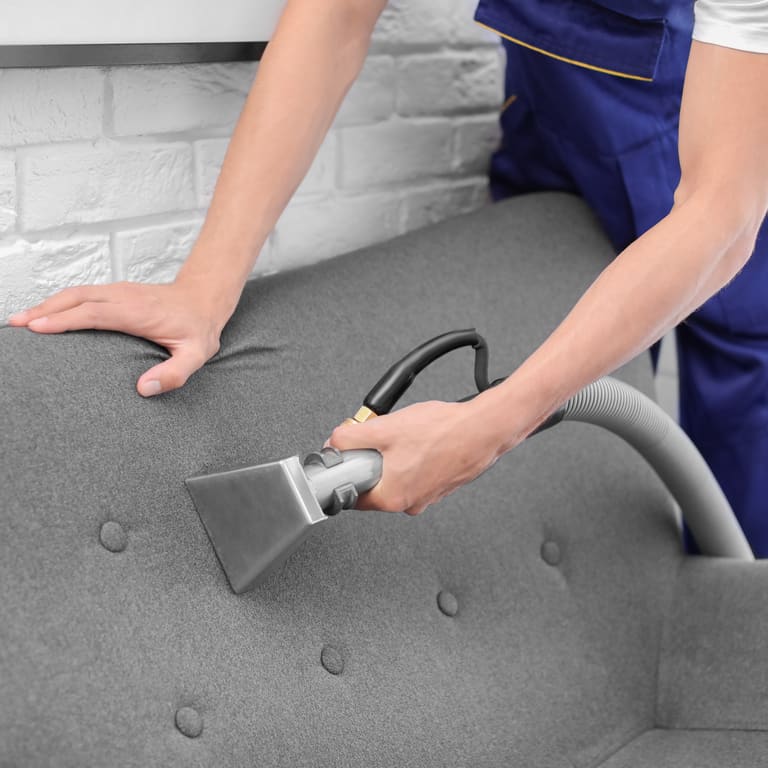 There are many reasons to consider this treatment following your next Diamond Steam Cleaning service:
Strong fabric protection repels spills for easier cleanup
Ideal for household items like upholstery, curtains, rugs and lounges
Dries clear and odourless
Safe for use on delicate fabrics like wool
Does not affect the fabric's breathability
Whether it is a brand new couch, rug or prestige car, our fabric protection (Scotchgard) treatment helps to repel liquids and block stains without changing the look and feel of the fabric. That means you can wipe the surface clean before the mess sinks in for greater longevity of your household furnishings. This makes great sense for all households, especially for families with kids or pets, where accidents are a common occurrence.
Book your scotchgarding service with your next steam clean today. Please call our Diamond Steam Cleaning team on 0426 105 106, to discuss how we can help.